Every year in June, inalpe festivals take place across a number of towns and alpine pastures in the canton of Valais. This folkloric day, sometimes accompanied by special events, marks the time when Hérens cattle establish a hierarchy within the herd through fighting, a behaviour that continues throughout their stay in the pastures.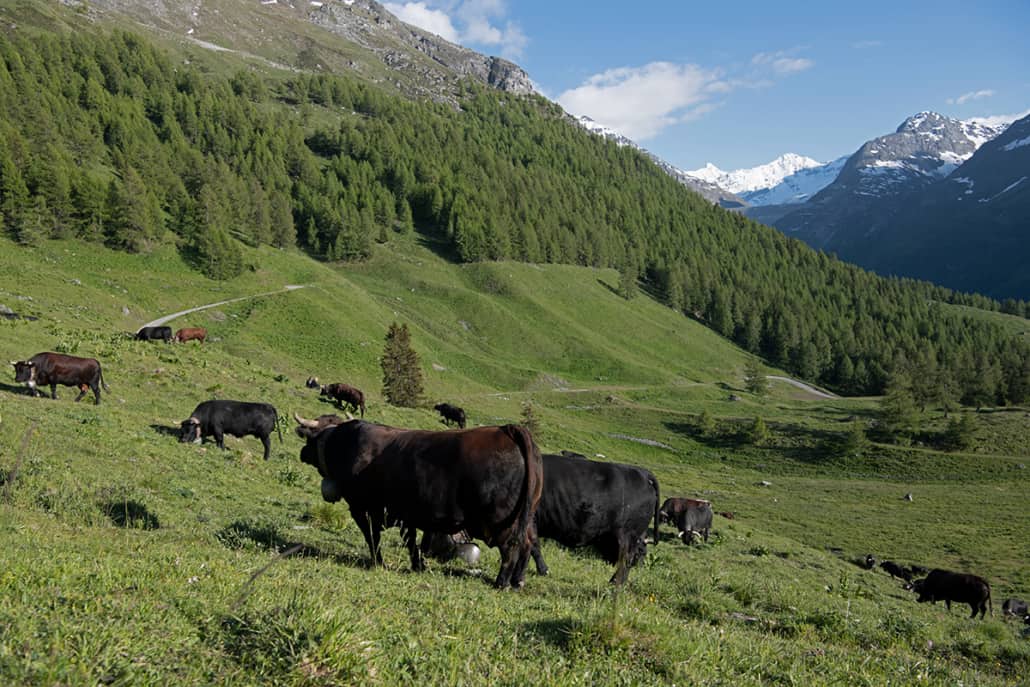 Although events in Mandelon and Thyon have already taken place this year, the inalpe festival at Combyre, on the heights of Veysonnaz, is set to take place on Saturday 27 June with a select group.
The programme usually includes blessing and mixing the herds, with many fights taking place. Accompanying the day of festivities will be canteen style restaurants, eateries for grilled food and raclette, refreshments and music, all in a beautiful alpine setting.
What is the "inalpe"?
An age-old tradition that still attracts lots of people, the "inalpe" is a special moment for breeders in the Val d'Hérens valley: cattle leave their stables and cabins to go out to pasture, where all the herds mix.
Before spending the summer on high pastures, the black horned cows compete to establish the herd hierarchy. The fights are often open to the public, but carried out in a natural way led by the cows' instincts.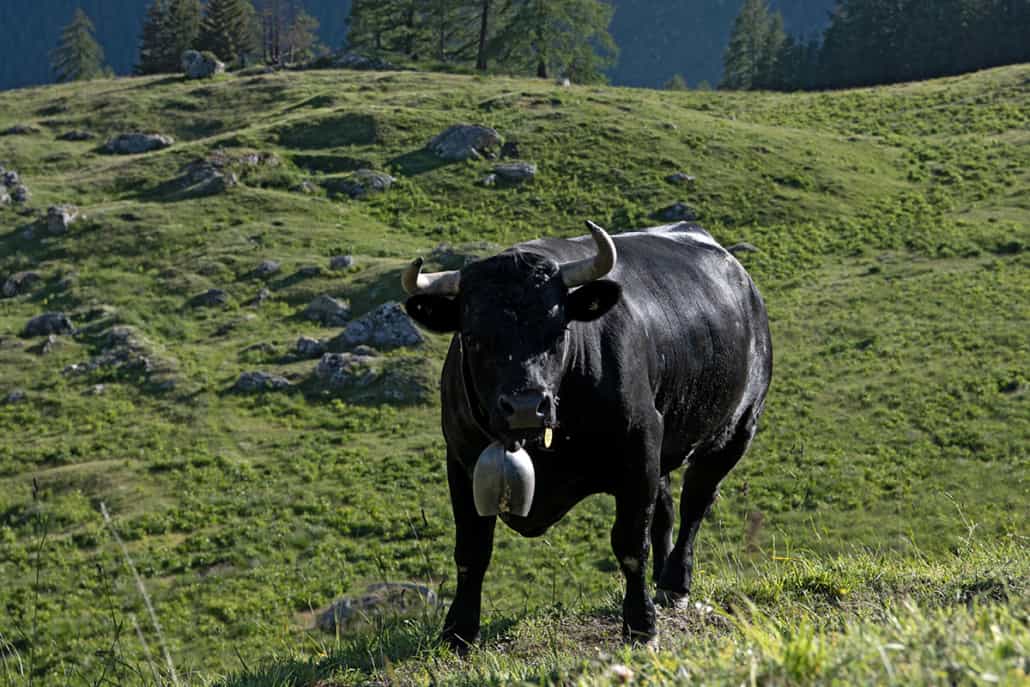 The winner is crowned queen, becoming the pride of her owner and guiding the herd throughout the summer. But the hierarchy changes over the summer months, and a queen is appointed to lead the "désalpe", the descent from the alpine pastures.
The "désalpe" takes place in mid-September, with the descent marking the end of the season.
Hérens breed cattle
All muscle and energy, this alpine breed is the pride of the Hérémence region's inhabitants, not to mention of all breeders in the canton of Valais. During the fights, which attract a large number of spectators from all over Switzerland, the cows begin confrontations by pushing each other with their heads and horns.
In an impressive play for power, the winner is announced when one of the cows turns away from its opponent or refuses the fight as a sign of submission.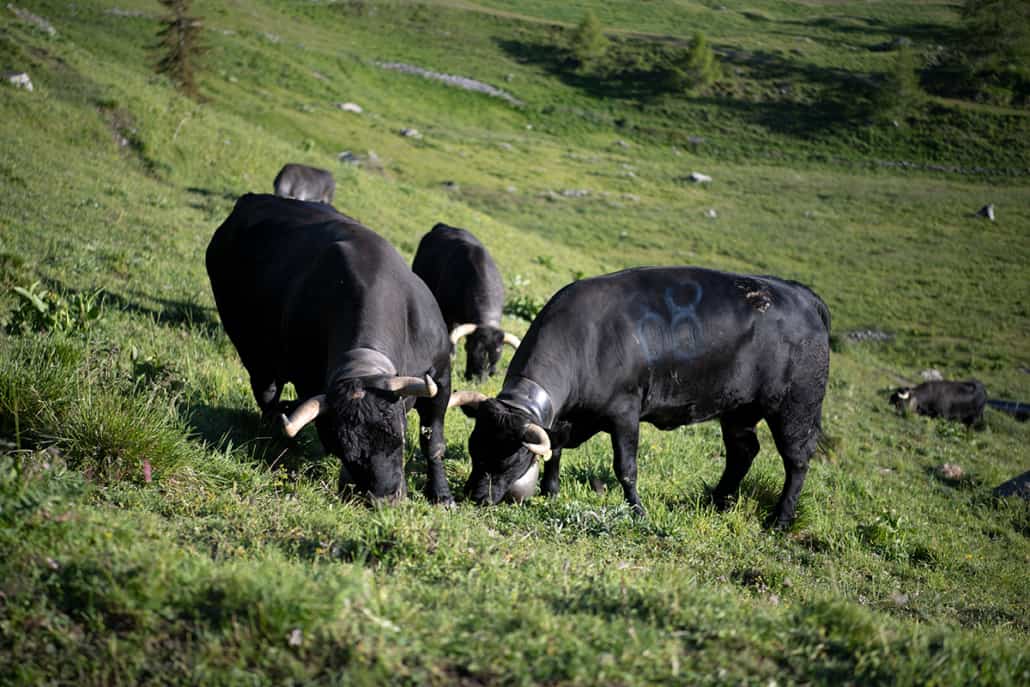 A short legged mountain dweller, Hérens cattle cannot be compared to dairy cows: they can easily climb up to 3,000 metres above sea level. Strong, proud and combative, they have a lively, aggressive temperament when brought together for mixing, but they can also be very sweet and docile, getting strongly attached to their owners. Cows belonging to the Hérens breed are a symbol of pride for locals, who love to pamper them.
Can't make it to the next inalpe?
Come and see the Hérens cattle in the summer season on family hikes through the Valais alpine pastures, or watch alpine cheese making in action.