We have now completed the first two apartment buildings : Aiguilles Rouges & Tête Blanche, which is an achievement in itself, and establishes the architecture of the complex, allowing one to imagine the sense of place that will be created by the whole.
A plunging view over the  underground parking that extends from the Thermal centre and Chalets 1 & 2 . In foreground of the view over the Bernese Oberland one can distinguish the roofs of chalet 4 & the  Aiguilles Rouges; with the lower levels of Chalets 1 & 2 visible below.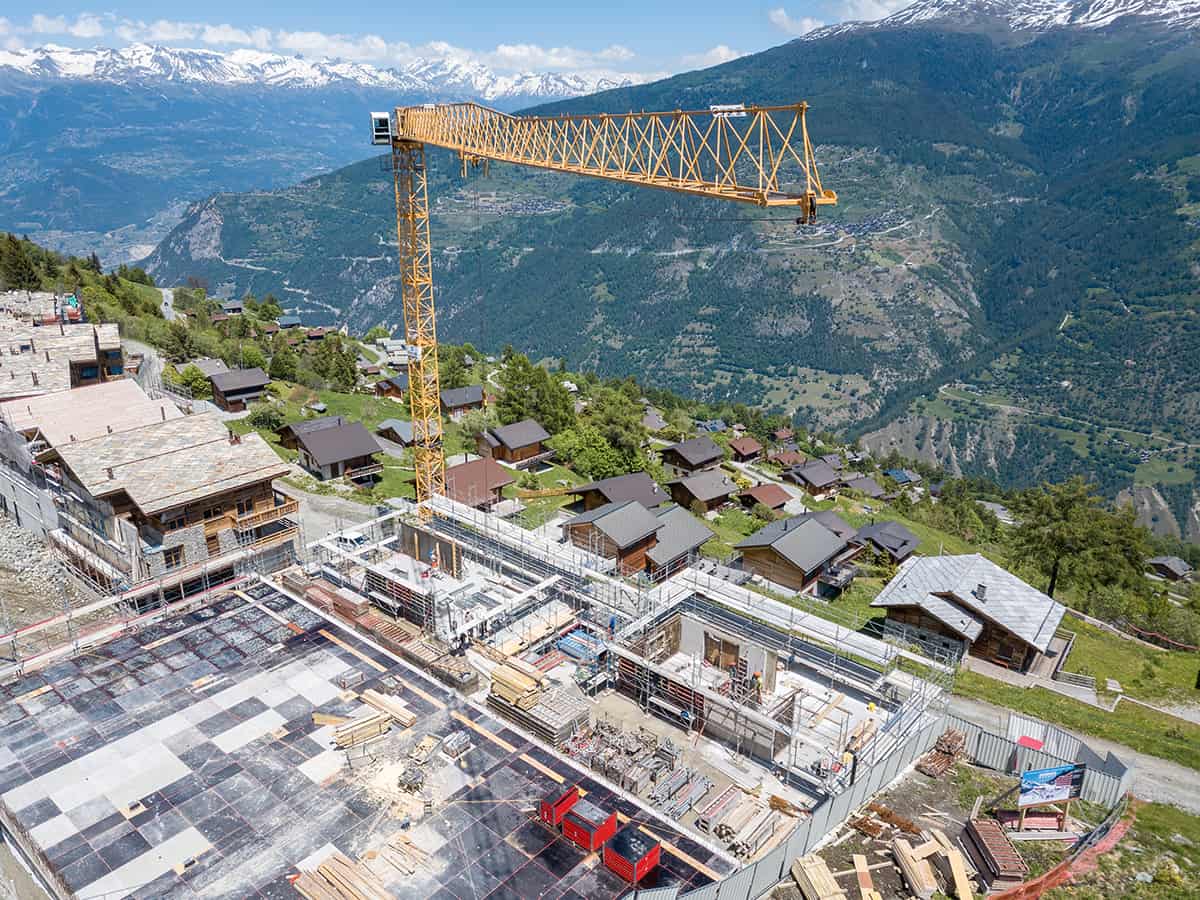 Stepping back, we have a overview of the complex which shows how comfortably the project sits in nature,  whilst at the same time being close to the main road of Collons, allowing easy access. Above the road you can see, working from left to right, the basements of  chalets 1 & 2, chalets 4 & 5, and the buildings of Aiguilles Rouges & Tête Blanche.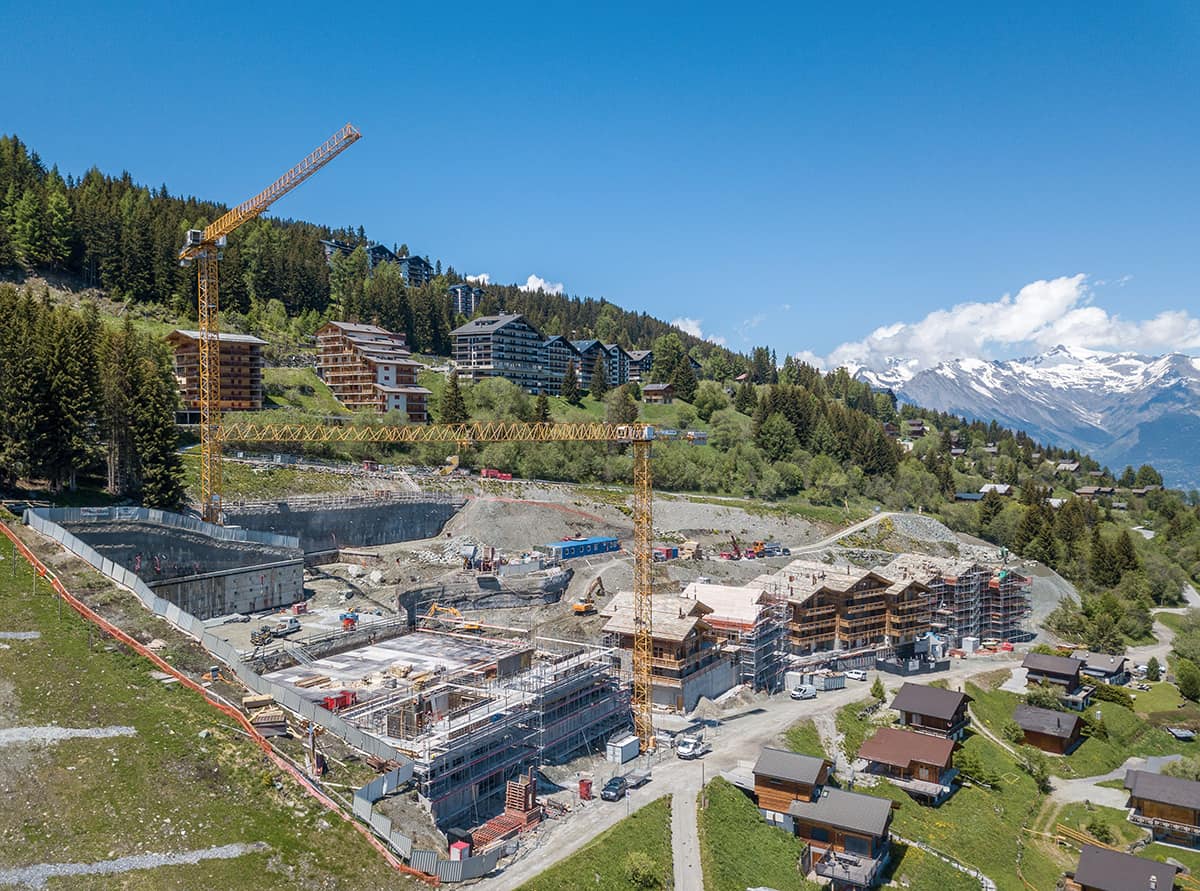 Here you find yourself at the level of the future reception of the hotel. As mentioned above, the construction of the lower levels in reinforced concrete is complete and ready to receive the prefabricated timber bedroom modules.
Climb up a floor to find yourself at the level to the hotel restaurant. The reinforcing grid will be nothing but a memory once the stone and timber finishes are in place.
This ground slab will  accommodate the plant rooms that serve the thermal baths that are situated a few metres above.
The snow arrived, as it does, in December, and the hotel is now ready to receive the modular timber prefabricated bedrooms. The cold concrete will disappear behind the warm timber. Just behind, you can see the ski runs of Masses  in preparation for the coming season.
The completed apartments are likewise ready and waiting for their owners to arrive for the holidays.