We broke ground at the end of 2016.
Little by little the excavation work started to change the form of the landscape, with  slopes and terraces creating the seat from which the thermal centre and hotel complex could evolve.
The indispensable crane took its place.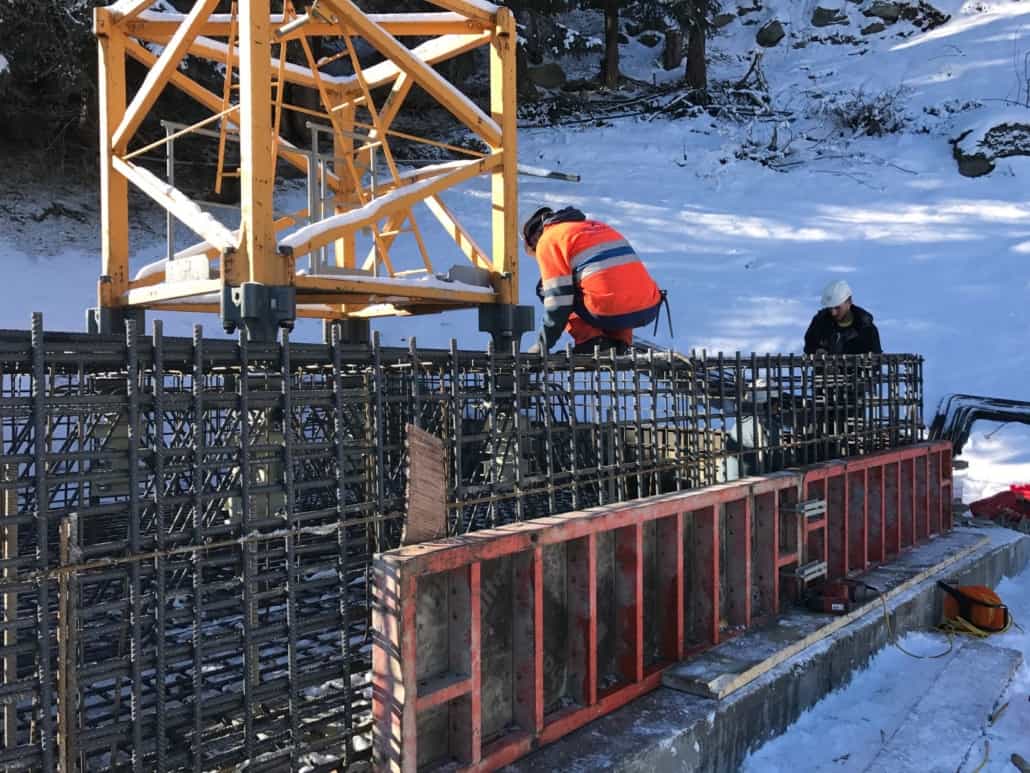 By the summer of 2017, on the leeward part of the site, which is set aside as the residential area, with an east- south east orientation, the lower levels of the first apartment building start to appear.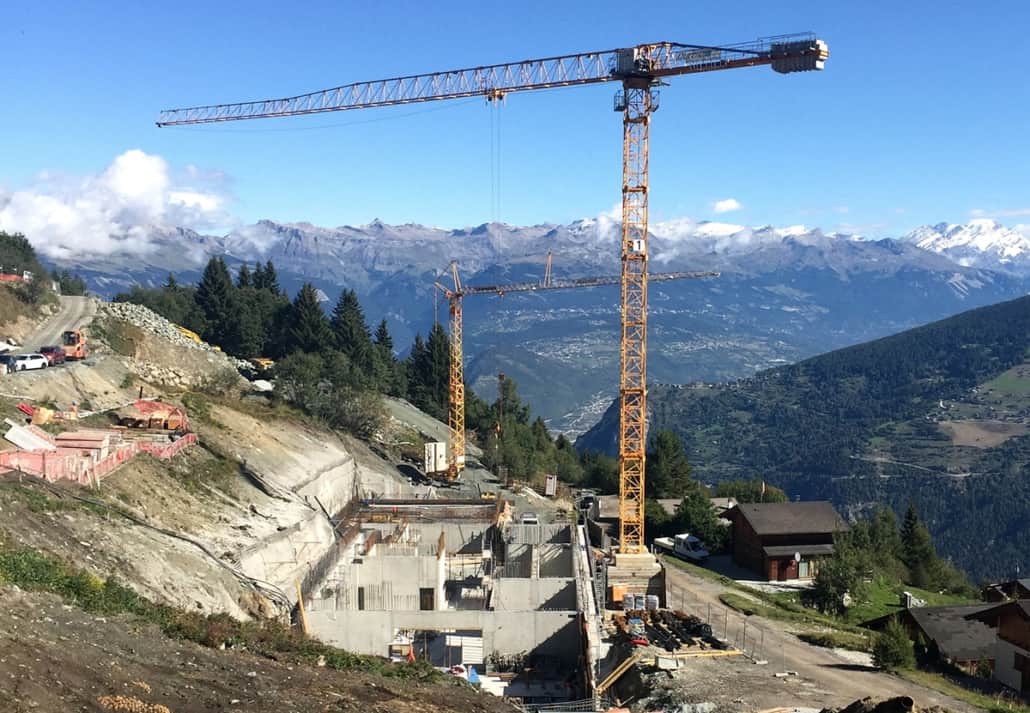 Next to this, the basements of the first two chalets (#4 & 5) together with the associated underground parking were completed by the spring of 2018.
During the following summer, the  Aiguilles Rouges building takes form and is clad in weathered timber. Further along, on the south side, Chalet 4 emerges and is ready for the roofer. Dent Blanche et Cervin form an amazing backdrop.
By the end of the summer of 2018, the roof of Chalet 4 is craned into place. You can take a tour of the interior of this chalet by  clicking on PROJET on our website or here.
The view to the North is just as stunning, with the  Wilstruebel in the foreground of the Bernese Oberland.