Recent snowfall in the Valais Alps did not get in the way of installing the modular guestrooms designed by the young company modubois SA. Indeed, the first special convoy arrived at the Dixence Resort site in Hérémence on 4 March.
Ready to receive the forty or so modules, the hotel saw its main façade, clad in wood, go up in just a couple of days. By the end of the month, the whole structure will be in place and the hotel will be watertight.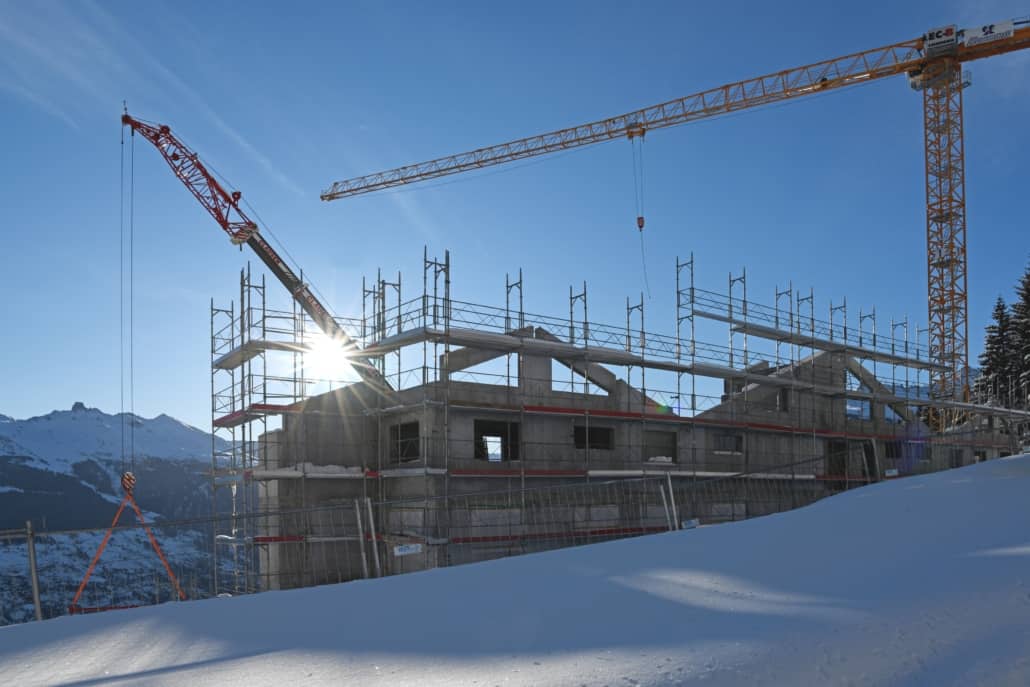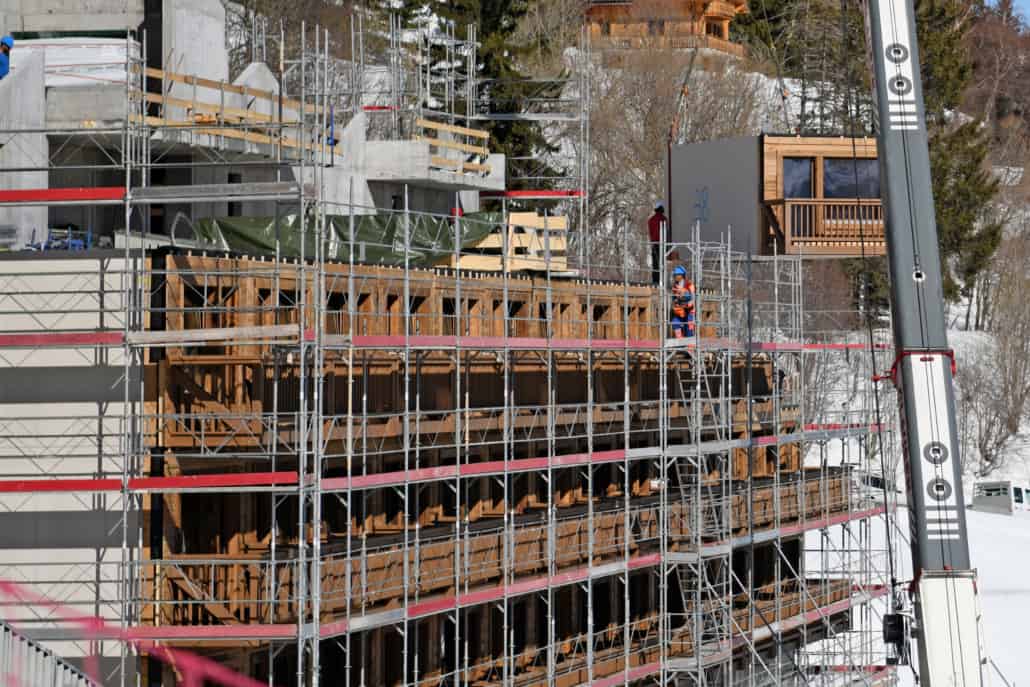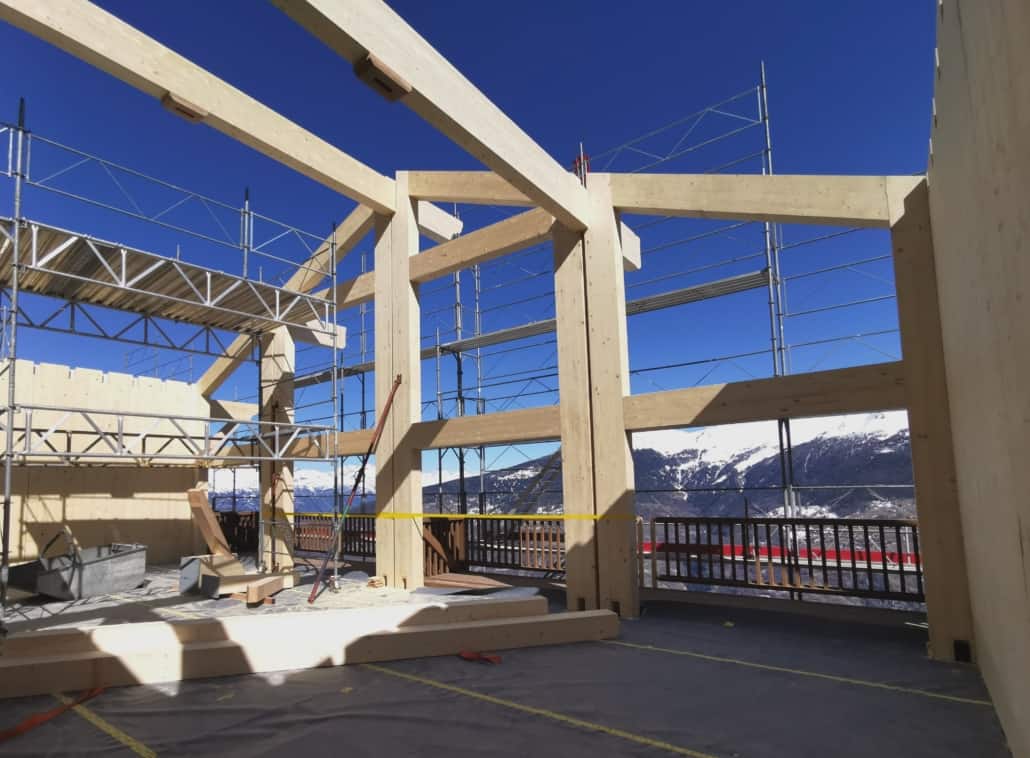 The wooden "made in Valais" modules strictly meet current regulations and provide, thanks to the natural material they are made of, a healthy living environment.
The view over Mount Cervin evokes Zermatt and our beautiful canton, Valais, which guests to the thermal spa and hotel will have the opportunity to enjoy if they stay with us for a few days.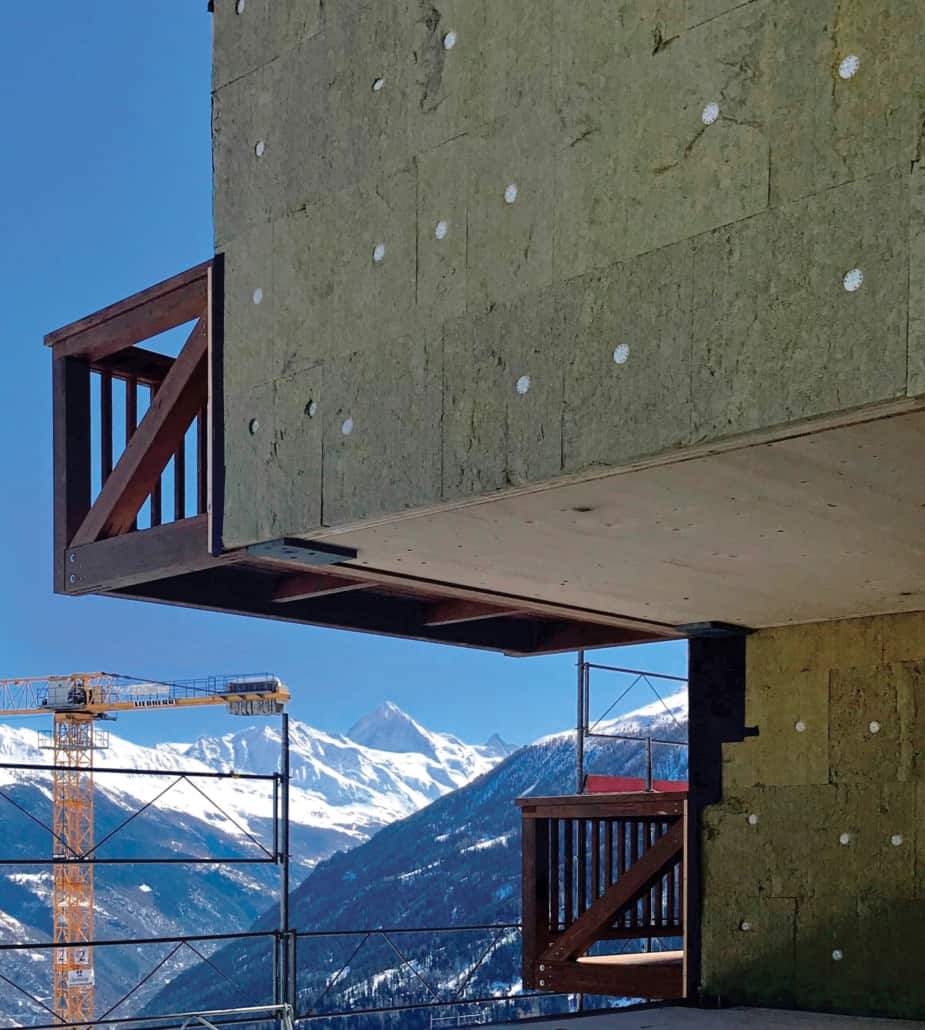 This is the first time that quality wooden accommodation, inspired by container accommodation, is being built in Switzerland. Our resort is the first construction project to benefit from the technology and our future guests will not even realise they are staying in a prefabricated hotel when they come to visit our beautiful Alpine region.